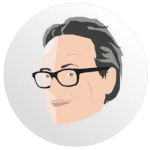 Hi there!
First let me welcome you to PatrickDankers.nl, the piece of internet where I (Patrick Dankers, nice to meet you!) profile myself and where I regularly give a glimpse of the state of affairs in my life, work and the projects I'm involved in. 
To guide you in a bird's-eye about what you will find on this website;
More about Patrick Dankers
---
Multi-language
For everyone who knows me, it comes as no surprise that I use this website in both Dutch and English. Because of my passions, work, relationships etc. I have quite a few acquaintances outside the Netherlands. As a result, I speak (or type) a lot in English and it is even sometimes that in a conversation I can suddenly switch from Dutch to English and back again.
For those people who are better English, for me also to keep a sharp eye on translation etc. So there is also an English version of all the content on this website.
---
Questions / remarks / feedback etc
If you want to contact me on the basis of my website or whatever questions / comments / feedback or whatever I am involved with, do so, I will always ensure that you get a response as soon as possible .
---
So in short; a personal blog with a personal touch!