An overview of services that I can fulfill. If you are interested, you can contact me at any time without obligation.
---
Photography
In the past, I have mainly focused on what people call party photography. In addition, however, I regularly do shoots that vary in terms of purpose or setting. I am therefore open to many possibilities.
If you are interested in asking me as a photographer, please describe your idea / setting as extensively as possible so that I can also respond appropriately (by selecting suitable lenses, filters and other equipment).
Looking for someone who can put your event in a nice light? Photos of you, your partner, your (domestic) animals or children? Other ideas perhaps? Feel free to contact me without obligation.
Small sidenotes
Unfortunately, I do not have my own studio, which of course is useful in some cases. Perhaps this will ever happen again, but for now it is as it is.
Furthermore, to get a good picture of the equipment that I have at my disposal, you can go to the page; My Equipment.
For the record; I do not do make-up and I do not care for this, always take care of this where possible or contact someone who can take care of this for you.
After a shoot I will finish the photos in terms of lighting where necessary (if desired together with you) that is standard. Retouching is of course a job and if that would be necessary this choice is always yours, if necessary, there are costs involved. 
For specific questions about photography from and for PFSquad.NU, I would also like to refer you to; https://pfsquad.nu/ 
---
Consultancy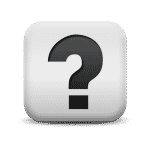 Because of my former work in the support / hosting / develop sector I have gained quite some knowledge over the years in the field of UI / UX, servers (mostly Linux), websites in general, SEO (Search Engine Optimization), WSO (Web Site Optimization) etc.
Are you looking for concrete advice and not references to manual x or tutorial z Clear explanation of a problem (and solution) even if you are a layman? Looking for someone who can improve the performance of your server or website?
Or are you looking for a designer or programmer, even there I know enough people that you can certainly help further. Feel free to contact us without obligation.
Please note
Nobody is omniscient, so I will always tell you honestly what I do and do not understand. If you really want my help with matters of which I do not have any concrete knowledge and where I should do research then you have to take into account that you will have to pay the costs for the preliminary research and that no concrete guarantee can be given by me for success .
This is not meant to be frightening, but just to clearly outline a line that I am not omniscient but straightforward.
---
Other fields
If you need my services for other things than indicated above, you can contact me all times to see what is and is not possible. I do not necessarily say no to a possible assignment outside the above, but I ask you whenever possible to provide as much information about the issue as possible in such cases.