Personal details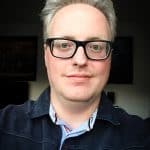 Last name: Dankers
First name: Patrick
Initials: HFJ
Day of Birth: 08 August 1985
Place of Birth: Helmond
Marital status: Not married, not in relationship
Address: On request only
Residence: Helmond
---
Contact details
E-mail : On request only
Phone: On request only
---
Social Media
Facebook: https://www.facebook.com/patrickdankers1985
Twitter: https://twitter.com/PFSquad_Patrick
LinkedIn: https://nl.linkedin.com/in/patrickdankers1985
---
Personal Websites
NintendoReporters.com – 100% pure Nintendo for and by Nintendo fans!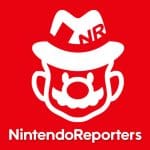 https://www.nintendoreporters.com/en/
Ever since daybreak I have had a penchant for the gaming world and with a primary focus on what Nintendo does. They have always been at the forefront of innovations and the like in the field of gaming.
Reporting in the Netherlands in the field of Nintendo was not as good as I wanted it to be. That is why I decided to set up my own medium, Nintendo Reporters.
---
PFSquad.NU – Putting smiles on faces is what we do!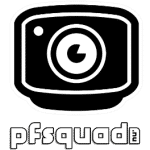 https://pfsquad.nu
Party pictures + news from (mainly) the harder dance scenes.
In short, I am often found at various EDM / Dance events and I provide an impression of the relevant event. Usually at the request of a location and / or organization. Besides being a head of photography, I am also the webmaster / owner.
Update: August 2019
After careful consideration, I have decided to stop this project.
Please see; https://pfsquad.nu/nieuws/niet-vaarwel-maar-wie-weet-to-ziens 
---
PatrickDankers.nl

https://patrickdankers.nl/en/
The website you are currently viewing; what gives a look of who I am and what I do. Unfortunately, I do not always find the time to provide this website with updates because of the other projects that require their time / attention.
---
Work Experience
J. Ottenheijm.com te Helmond
Period: February 2020 – Present
Function: SEO and optimization expert
Within J. Ottenheijm.com I work daily with tools such as Google Analytics (Universal Analytics and GA4), Google Search Console, Google Tag Manager, Microsoft Clarity, SERanking and much more, to analyze data and fine-tune how we can increase traffic, conversion, customers, staff and more money for our customers. In addition, I have a passion for technical optimization and I combine that with the data in order to offer the best result.
No vague promises, just clear possibilities based on data, input and collaboration.
---
LanthopusX in Veghel
Period: September 2017
Function: Technical SEO Specialist
The core of who we are is that LanthopusX is more than an IT company. It is a company of people, in which it is all about the role you play in a team. Every person is different and the way LanthopusX also classifies functions. LanthopusX believes that the power of every company lies in the variety of people instead of looking for all of the same.
Within LanthopusX I work on all aspects of SEO, but I am also responsible for the revision of the hosting, research on various new techniques and knowledge sharing.
Edit: September 2018
Due to a number of factors, LanthopusX and I said goodbye to each other since my contract was not getting extended.
Edit: February 2019


In February 2019 I again spoke with the Lanthopus group and after talking things through I signed again with Lanthopus Resources (sister company of LanthopusX). In terms of role, this was directly comparable with my position within LanthopusX.
Edit: October 2019
Unfortunately, the problems that originally let to the break between myself and Lanthopus have still not been resolved. That is why we both have decided that I will leave Lanthopus Resources at the end of November.
Reference
Kees Cuperus / Marko Schulten
Phone: On request only
Otherwise through +31 413 395 400
---
Scherponline in Eindhoven
Period: July 2016 – 30 June 2017
Reason for stopping: Contact was not prolonged from company side
Function: Technical SEO Specialist / Developer
Scherponline.nl is an online marketing agency that specializes in online findability, online advertising and web design. Scherponline.nl has various techniques and tools to achieve the desired goal.
Scherponline is also an official Google partner, certified Trusted Photographer and AdWords Trainer. What makes Scherponline.nl unique is the short communication line with a customer and the involvement that ensues with projects. This makes it possible to achieve the desired result for both small and large customers.
At Scherponline I worked on several aspects of SEO and development.
Reference 
Wesley Plugers
Phone: On request only
Otherwise through +31 85 30 30 720
---
Garcon4U in Eindhoven

Period: November 2014 – May 2016
Reason for stopping: company bankrupt in May 2016
Function: Allround Developer
Garcon4U developed smart solutions (applications) for the hospitality industry and their guests. This includes business applications as well as consumer apps and websites. My first concrete contact with a full-time developers position where I have been able to further expand my knowledge on both front-end and back-end technical aspects in the area of SASS / CSS3, jQuery and especially the Laravel framework.
A second company called Start-Apps was founded within Garcon4U because, in addition to developing the Garcon4U application, other projects were also being facilitated for third parties.
Reference
Onno Coenen
Phone: On request only
Otherwise through +31 85 40 16 899
---
Start-Apps in Eindhoven
Period: May 2015 – May 2016
Reason for stopping: company bankrupt in May 2016
Function: Allround Developer
Start-Apps is a Dutch software factory that builds customized websites, (web) applications and apps for start-ups and existing companies. With the assignments from Start-Apps I was mostly in touch with Wordpress and I was able to develop myself further in the field of WSO (Web Site Optimization) and SEO (Search Engine Optimization).
Reference
Bram Moors
Phone: On request only
Otherwise through +31 85 40 16 899
---
Amen Nederland in Son
Period: April 2010 – June 2014
Reason for stopping: Parent company (Dada Group) from Italy decided to phase out the Dutch staff, to keep the brand, to phase out support etc to the sister company in Portugal.
Function: Technical Support Representative
As Technical Support Representative I was responsible for analyzing, explaining and solving technical problems of customers in the Netherlands. In addition, I gave technical training and was responsible for supporting customers through the optional services offered by the client.
Reference
Astrid Dinnissen
Phone: On request only
---
Alphamega Hosting in Valkenswaard

Period: August 2008 – February 2010
Reason for stopping: In search of a new challenge.
Functions: General Support Employee and Accountmanager
Telephone and email support on all hosting and account matters, but also sales conversations and the handling of aftersales occasions.
Within Alphamega Hosting I was also working at the customization department WebsiteKlusjes.com, my working hours were finally divided between both departments.
Reference
Lissy Botman
Phone: On request only
---
WebsiteKlusjes in Valkenswaard
Period: May 2009 – February 2010
Reason for stopping ; In search of a new challenge.
Functions: Technical Consultant and Designer
Support to customers via e-mail and telephone about custom-made solutions and customized solutions that we can offer. Designing custom websites, headers, banners, etc. Adapting websites within the in-house CMS of Alphamega Hosting (SwiftySite). Create and modify websites using CSS / (X) HTML / PHP and other ready knowledge.
Reference
Noëmi van de Moosdijk
Phone: On request only
Otherwise through 040 – 2085373
---
Call Center Benelux in Helmond
Period: January 2006 – July 2008
Reason for stopping: In search of a new challenge
Functions: Inbound call agent, outbound call agent, abusedesk agent , replacement callcoach, escalation agent.
ADSL phone support desk for various ISPs.
Trainings provided for:
Registration systems
Communications training
ADSL trainings
Modem trainings
Reference
François de Leeuwe
Phone; 06 16 59 43 53
Anders via 0492 – 845679 (fax)
---
Education
Avans Hogeschool in Breda (HBO)

Communicatie Multimedia Design
Period: 2005 – 2006
Special
Stopped in January 2006 for the following reasons:
Exemption for almost all subjects.
No possibility of direct transfer to second year.
No possibility of an accelerated completion of year 1.
No possibility for heavier teaching materials.
Therefore, in consultation with my parents, I went looking for a job, partly because other interests would mean that I had to move to North Holland, which was something I did not want to do.
---
ROC Ter AA in Helmond (MBO)

ICTer level 4
Period: 2001 – 2005
Thinks of the subjects: European Computer Drivers License , Aries A+ , Cisco CCNA , Microsoft MSCE.
Degree acquired.
---
Dr Knippenbergcollege in Helmond (MAVO)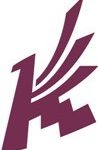 Math
Chemistry
English
Dutch
German
History
Period: 1997 – 2001
Degree acquired
---
WSO / SEO
In addition, I am extremely adept when it comes to WSO (Web Site Optimization) and SEO (Search Engine Optimization) and I also feel a fish in the water when it comes to things like;
Google Analytics
Google Search Console
Google Keywords
Google Insights
ySlow
GTMetrics
Open Graph
Schema.org
Microdata / rich snippets (JSON-ld, RDFa (lite), microformats)
and then with a whole lot of external tools (for example; Screaming Frog, SERanking, SEMRush, Majestic SEO, Deadlink checker, Seobility, Wild Shark, Open Site Explorer etc.)
It is good to indicate that you should not be wrong with SEA (Search Engine Advertising) where it is much more focused on keyword analysis, CTR, bids etc. I know the basics of … but that work can better accommodate you with someone whose heart is there.
---
Additional skills
In addition to the usual IT knowledge and affinity with OSX, various Unix distros (especially CentOS and Ubuntu) and Windows, it may be useful to have a good idea of what I also have concrete experience with;
Programming languages
HTML / XTHML
PHP
CSS / SASS
jQuery
MySQL
Frameworks
This knowledge is a bit dated. In addition, I have experience with platforms such as;
Github and Bitbucket and I have worked according to Scrumm and Agile methodologies.
CMS solutions
Wordpress
Subdreamer – does not exist anymore
MkPortal – does not exist anymore
Control panels (server related)
Applications (design related)
Adobe Creative Cloud (Lightroom, Photoshop, Indesign)
The latter is still largely due to my private use for various purposes and what remains from my CMD (Communication Multimedia Design) education.
Strong qualities
Good communication skills, teamworker, convincing, stress-resistant,
flexible attitude, initiative, analytical, ambitious, independent and perseverance.
Languages
Dutch  – Native speaker (speaking / writing)
English – Extremely well (speaking / writing)
German – Average (speaking / writing)
---
Hobbies
Gaming, blogging, research and development.